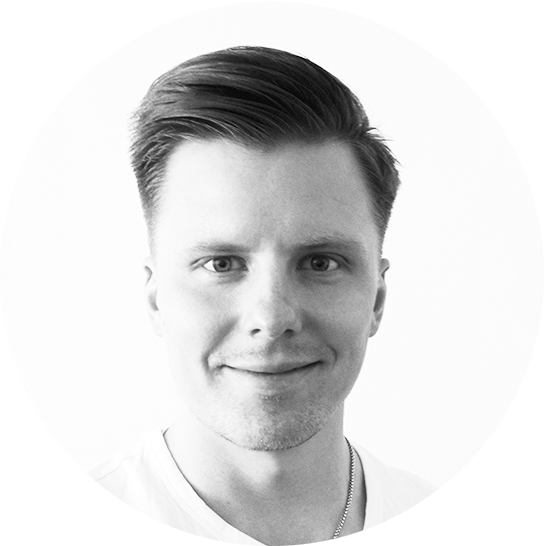 Hello, my name is Juho, a designer from Helsinki.  I grew-up among inferior products in a working class neighborhood in Raisio, Southern Finlan

d (with due respect to my parents). Having an eye for quality at a young age gradually fascinated about the aesthetics of things. This fascination with design eventually induced me to enroll at the Lahti Institute of Design. I started following the product design scene daily, breathing and living it. Doing so, I started to feel that the environment we live in, surrounded by the physical products we use, felt saturated. This thought distracted me and encouraged me to deepen my understanding of the design field in the form of taking up to Master´s studies at Aalto University in the program of Collaborative and Industrial Design, shifting my focus towards digital products and services.
I have been involved many areas what design can offer from physical objects, packages, artistic projects to digital products and services. That has expanded my skillset being fluent conducting wireframes, practical experience on prototyping and conducting usability studies. With an attention to detail, and having knack for visual design I like challenges, which may contribute to make people´s lives easier and joyful

.